Kevin Costner is an American actor, singer, producer and director. He has won two Academy Awards, three Golden Globe Awards, and one Emmy Award, and has been nominated for three BAFTA Awards. January 18, 1955 (age 59), Lynwood, CA.
January EIGHTEENTH the Day of CHILDLIKE FANCY:

Those born on January 18 are never far removed from their childlike and playful selves. They may be chided from time to time for being naïve, but rarely can they be criticize for being calculating, avaricious or opportunistic. Those born on this day are very much tuned in to what comes naturally. They enjoy having fun, but are not particularly fond of weighty matters. Indeed, they may suffer greatly when demands of the adult world are imposed on them. Consequently, the greatest challenge for January 18 people is to mature into an adult role but preserve their sense of playfulness.
January 18 people usually make excellent parents themselves. They have a natural understanding of what pre-adolescent children like. They may, however, have a great deal of trouble with their own parents, particularly during their adolescence and late teens. Departing from childhood is often tragically difficult for January 18 people, and their parents must be extremely sensitive to their transitional needs, particularly in not laying heavy adult pressures on them too soon, or insisting that they abruptly give up childlike habits. Such demands will only foment discord and plant seeds of rebellion.
STRENGTHS:

Imaginative, Fun, Individual
WEAKNESSES:

Naive, Distracted, Immature
ADVICE

:

Security is not to be sneezed at. Stay in touch with social realities; remember to pay your bills. Beware of becoming isolated. Pull your own weight in any relationship;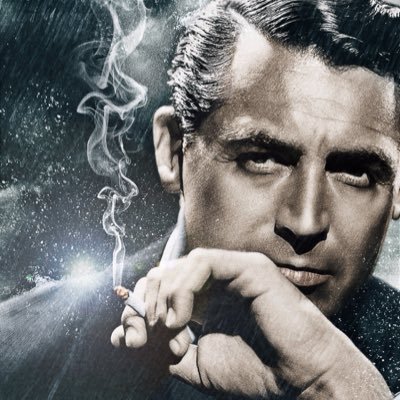 BORN ON THIS DAY

:
Cary Grant
,

Bobby Goldsboro, A.A. Milne, Danny Kaye,

Oliver Hardy

,

Kevin Costner

, Peter Mark Roget (Roget's Thesaurus), Daniel Webster;
Source:
The Secret Language of Birthdays,
Gary Goldschneider & Joost Elffers.
MEDITATION:

The playfulness of the Universe is reflected in the dance of the stars.
Diamonds -
Values - Security – Dharma
9 of Diamonds,
Nine of Pentacles in Tarot
-
Generosity or Selfishness
Karma for the 9 of Diamonds -
Faith in the Golden Calf
NINE
of Diamonds The Card of Universal Values and The Giver's Card
Nine of Diamonds people are here to let go and complete a major chapter in their evolution. This entails a lot of giving to others. If they have not heeded the call to give and let go of others, money, relationships, and love, their life can be filled with disappointment and remorse. Those on the positive side are philanthropic and generous, happy and productive. All have the opportunity to experience first hand, the heightened consciousness that comes from living a "universal" life. Despite losses from time to time, these people can do very well in business, especially when it involves selling or other creative enterprises. If they keep money in proper perspective they may even attain affluence. A disregard for the higher laws will inevitably result in misfortune and misery. They should be careful while driving and in taking other chances. They can be reckless. Marriage is usually karmic and often long lasting. The men should always beware of female Clubs cards.
Your

Karma Cards

are the:
Queen of Diamonds
- You owe something to this person and they reflect you in some way.
Five of Diamonds
- This person owes you and you are their mirror in some way.
NINE
of Diamonds
BIRTHDAYS:
January 18 (Capricorn)
, February 16 (Aquarius), March 14 (Pisces), April 12 (Aries), May 10 (Taurus), June 8 (Gemini), July 6 (Cancer), August 4 (Leo), September 2 (Virgo).
FAMOUS NINE
of Diamonds Barack Obama is the 44th and current President of the United States, and the first African American to hold the office. August 4, 1961 (age 53), Honolulu, HI.
FAMOUS
NINE
of Diamonds:
Kevin Costner,
Danny Kaye,
Ice-T, Sonny Bono, Billy Crystal,
Albert Einstein
, David Letterman, Paul Bono Hewson, Fred Astaire, Jerry Stiller, Joan Rivers,
Barbara Bush
, 50 Cent,
George W. Bush Jr.
, Sylvester Stallone, Queen Mother, Keanu Reeves,
Barack Obama
.
Source:
Robert Camp's

Love Cards
.
NINE of Diamonds (Pentacles) in Tarot
NINE of Diamonds: There seems to be no middle ground for the Nine of Diamonds. These people are either philanthropic, generous and protective towards others, or they live for themselves alone; unable to acquire the money and power they want, and dissatisfied with life because of it. For the most part, the people born with under the 9 of Diamonds are slated for success. They are gregarious, inclined to materiality and may be mercenary, but the natural tendency is towards generosity; even though they will never forget to protect themselves first.
While there are no weaklings amongst this Card, the early life of the Nine of Diamonds is filled with stressful situations and feelings of inadequacy. They are usually dominated by either a family member, or develop a deeply personal connection with their community or church. Once that control has been broken however, the Nine of Diamonds can become manipulative and domineering towards others, mainly in an attempt to get even with their past! http://www.metasymbology.com/
CAPRICORN-AQUARIUS CUSP - The Cusp of MYSTERY and IMAGINATION January 17-22:
The vivid and expressive individuals born on the Capricorn-Aquarius cusp generate excitement wherever they go. Unable to keep out of action very long, they make their presence felt almost immediately on entering a room. Their viewpoints tend to be controversial, and whether conservative or radical are highly stimulating, often because of the dramatic way they are delivered. Capricorn-Aquarians' interest in the poor and downtrodden is more than theoretical: most of them will not hesitate to make direct contributions of time, money or energy to help anyone less fortunate than themselves. At the same time, however, they have little sympathy for those they see as freeloaders or parasites, able to pull their own weight but refusing to do so.
Strengths:

EXCITING - ENTERTAINING - LIGHTHEARTED
Weaknesses:

CHAOTIC - DIFFICULT - ERUPTIVE
Advice:
You must find an outlet for your creative energy. Communicate what you experience. Try not to be discouraged by lack of understanding, ignorance or negative criticism. Don't go off the deep end, but, rather, find those who understand and appreciate you.
CAPRICORN-AQUARIUS CUSP

NOTABLE
Daniel Webster
was an American politician who twice served in the United States House of Representatives, representing New Hampshire and Massachusetts, served as a U.S. Senator from Massachusetts
January 18, 1782, Salisbury, NH.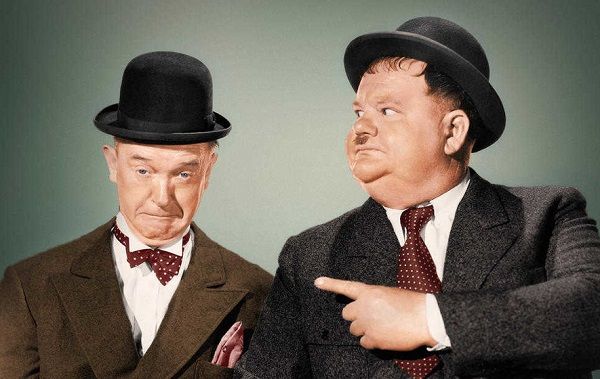 CAPRICORN-AQUARIUS CUSP
NOTABLES
:
Muhammad
Ali,
Oliver Hardy,
Janis Joplin, Frederico Fellini, Benjamin Franklin, Edgar Allen Poe, Al Capone, Humphrey Bogart,

Jim Carrey

, Dolly Parton,

Sally Z.Thorpe

,

Tony Diao

, Sir Francis Bacon, Tina Fey, Jack Nicklaus, Stonewall Jackson, D. W.Griffith, Rasputin.
Source:
The Secret Language of Relationships
, Gary Goldschneider & Joost Elffers.